Fireworks West Internationale has been setting off professional world class displays for over 50 years. We have represented the United States in two world competitions held in Sweden. In 2002 the Winter Olympics were held in Salt Lake City. Trial shoots were held to determine what company offered the best product and was most qualified to be on the worlds stage. Fireworks West Internationale soared above local competitors and was awarded the bid. For the duration of the 2002 Olympic Ceremonies we produced nightly displays in Salt Lake City and Park City. It was an exciting time for everyone involved.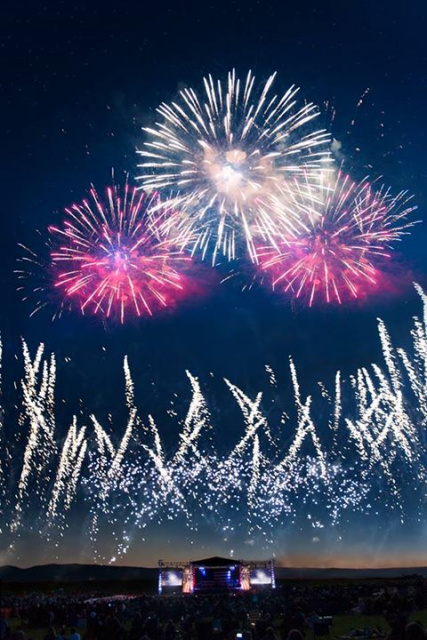 Quality Counts: Like any other product fireworks come in many different levels of quality. When you buy from us you can feel confident that you will get only the best when it comes to quality and variety. Our promise to you as a customer is that we will never import cheap low grade product and pass it on to you just to boost our quantities on our bids. Our bids will reflect product that has undergone several quality tests to make sure that it is simply the best. When it is time for your display you can trust that our product will be the safest product with the most variety of colors and effects that will leave your audience dazzled.
Variety: We promise that when you buy from us your show will be unique. When it comes to variety we are at the top of the list. Why? Although we import thousands of fireworks in from around the world, we are also a manufacturing company which produces its very own unique variety of effects. Our American made product has been feature in several Super Bowl half time shows, Disney theme parks and Six Flags resorts to name a few. With talks of China banning the exportation of 8" shells and all salutes many displays across the nation will have to do without. Our displays will feature American made 8" shells and American made salutes. When it comes to variety we simply have more to offer our customers.
Fireworks West Internationale is a proud member of the APA
Fireworks West Internationale
PO Box 294 Logan, UT 84323
Phone 435-753-2070 Fax 435-753-0833